Ballymaloe Cookery School, Ireland
Bob Jacobs and Keith Senior go to Ballymaloe Cookery School in West Cork, Ireland for some expert cookery tuition and get to meet the famous Darina and Rachel Allen. So instead of cooking your books they settled for ham hocks and soda bread!
Keith Senior & Bob Jacobs with Derina Allen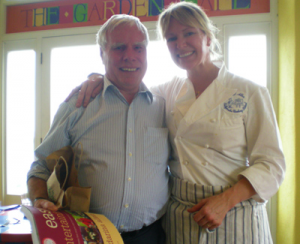 Bob Jacobs with Rachel Allen at Ballymaloe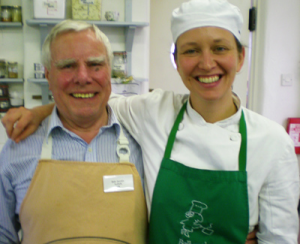 Bob Jacobs accepts expert help!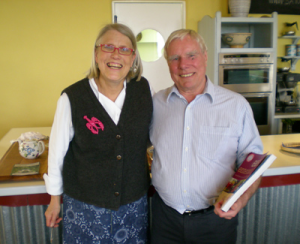 Derina Allen & Bob Jacobs at Ballymaloe